CELEBRITY FURNITURE LINE​
Our soft seating and premium line of table and chairs gives you the most comfortable arrangement with a touch of swank. Each piece is designed with your customers in mind. Check out our sleek, low-profile Speed sofa.
Pair it with a variety of ottomans, chairs and tables to compliment the most ideal layout for your center and promote a comfortable yet upscale feel to your bowling lounge. We customize everything with our luxury custom sofas and soft furniture packages – you pick the colors, style and material.
Celebrity Furniture offers durable and functional commercial furniture for eating and drinking.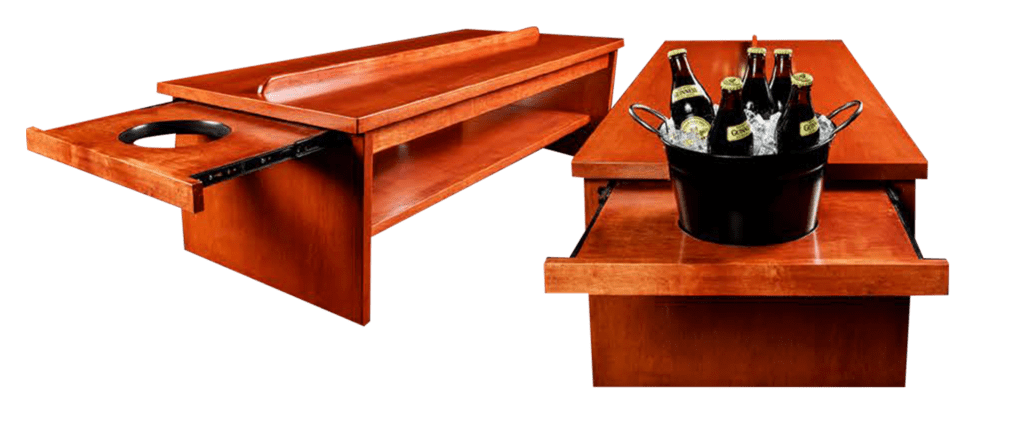 Ice Bucket Table 24″ X 60″
Also available as a quad Ice Bucket table
A stylish design for your ball storage needs. Choose from several different wood grain finishes or custom graphics for the best looking ball storage tables on the market. Match them with your bar stools for more seating.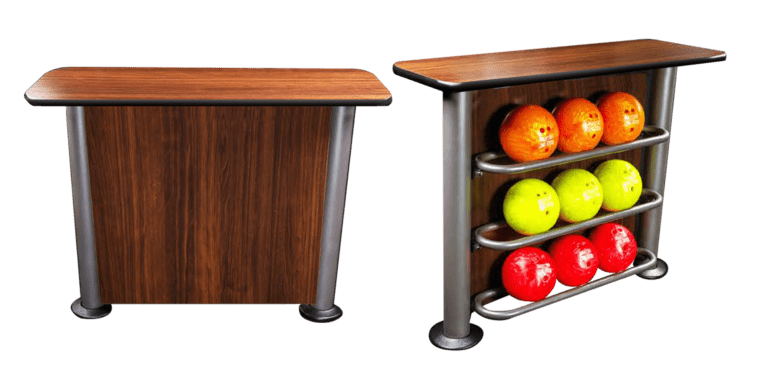 4′ Ball Storage Rack also available in 8′
US Bowling developed a massive video unit that covers FOUR bowling lanes and stands 15-feet tall. This awesome new masking unit ensures your customers will enjoy a tremendous show while they bowl. On the fence? Think Playoffs. Super Bowl. Theme nights. Movie nights. After experiencing our MEGA MediaMask your customers will want to return night after night.