Aboveground and Rack & Hood


BALL RETURN SYSTEMS
For all the ways you bowl
Whether you're building a new upscale bowling center or upgrading your current one, US Bowling's Reflections Ball Rack and Hood System is packed with features you seek. Or if aboveground is what you need, we've got that too. With sleek features our Aboveground Ball return paired up with our 24Volt String Pinsetter equals maintenance free fun!
Keep your center running smoothly with our sleek Aboveground Ball Return System.
With a sleek design and the capability of working with our 24Volt String Pinsetter, this tag team will have your center running virtually maintenance free.
Our above ground ball return system measures 13′ in length and can hold up to 11 bowling balls.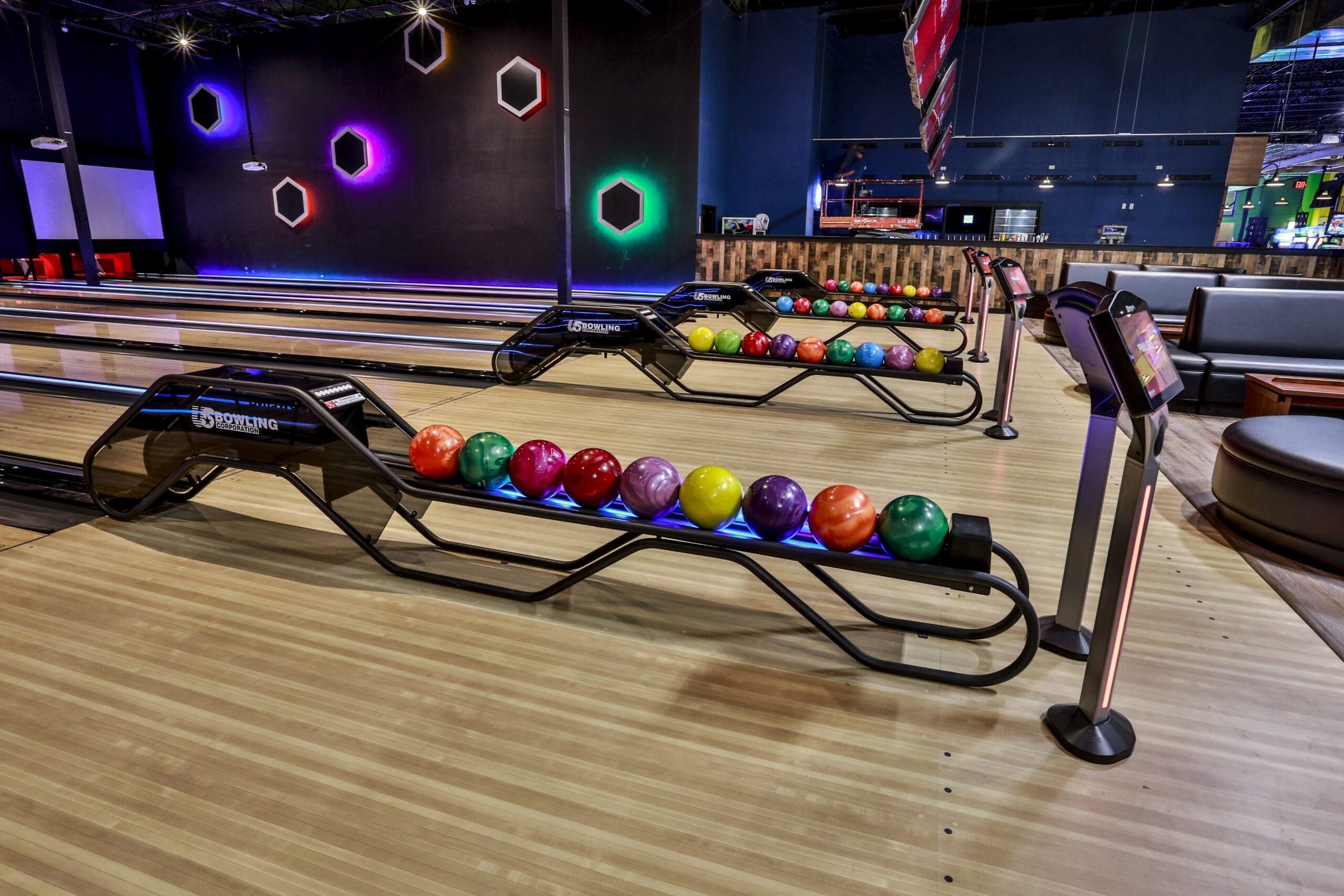 Reflections Ball Rack And Hood System
The Reflection™ Ball Rack and Hood System is the quintessential leader in the bowling industry when it comes to style, durability and functionality. Whether you are building a new up-scale bowling lounge, a family entertainment center or upgrading your existing center, US Bowling's Reflection™ Ball Rack and Hood System has all the style and features you desire.
Reflections 21
Ball Return System with 21 Ball Storage
Features of the Reflection 21
• Holds up to 21 balls, 11 balls on Main Rack, 10 balls on Lower Ball Storage Rack
• Heavy Duty Tubular Steel Design
• Durable Powder Coat Finish 
• Heavy duty reset buttons
• Easy access to service hand dryer
• Easily clean under the Lower Ball Storage Rack as it
suspends from the main rack allowing 2 full inches of
clearance for cleaning with an approach mop.
• Compatible with all standard power lift systems.
• Heavy duty reset buttons
• Easy access to service hand dryer
Reflections 11
Ball Return System with 11 Ball Storage
Contact us today (909) 548-0644 or