Display more revenue generating content with a MediaMask Video Masking Unit
Bowling centers that invest in new MediaMask systems can now display more revenue generating content than ever before, increasing traffic and staying relevant with sports and entertainment.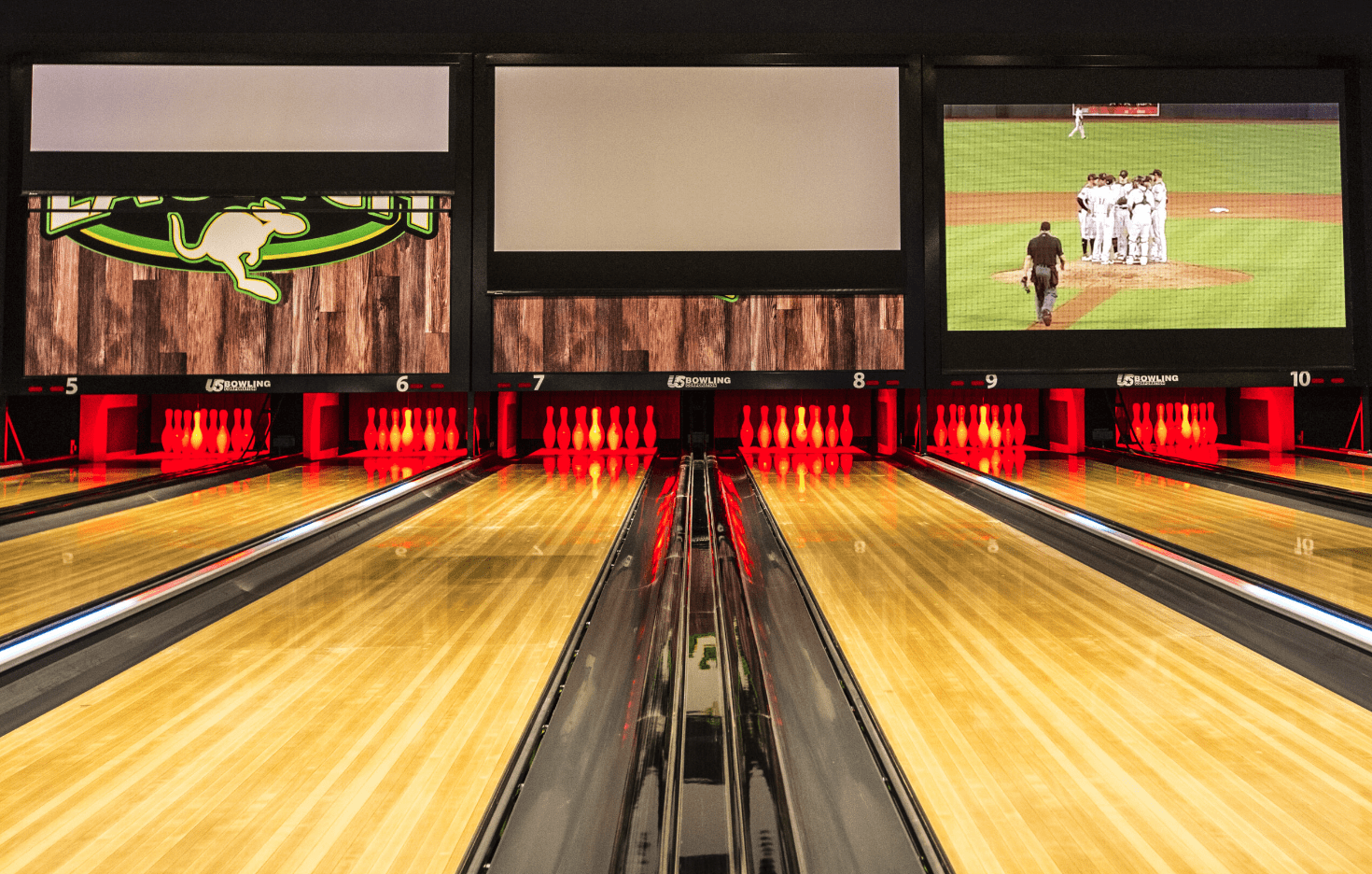 Project your choice of entertainment on our Media Mask Video Masking Units.
MediaMask is very simple to use and operate, like turning on the screen and changing the channel.
The Smart Controller multi-screen settings make MediaMask easy to control from the front desk.
Charge customers by the hour or per event for premium sports or broadcast events.
Buy as many screens as your budget allows. MediaMask is the only masking unit system that gives you the flexibility of adding video screens in the future.

US Bowling developed a massive video unit that covers FOUR bowling lanes and stands 15-feet tall. This awesome new masking unit ensures your customers will enjoy a tremendous show while they bowl. On the fence? Think Playoffs. Super Bowl. Theme nights. Movie nights. After experiencing our MEGA MediaMask your customers will want to return night after night.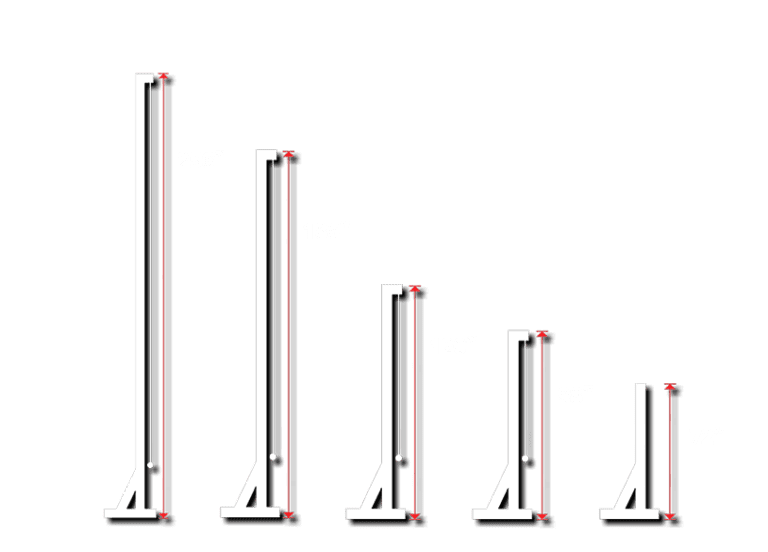 The Cinema Aspect Media Mask is 256″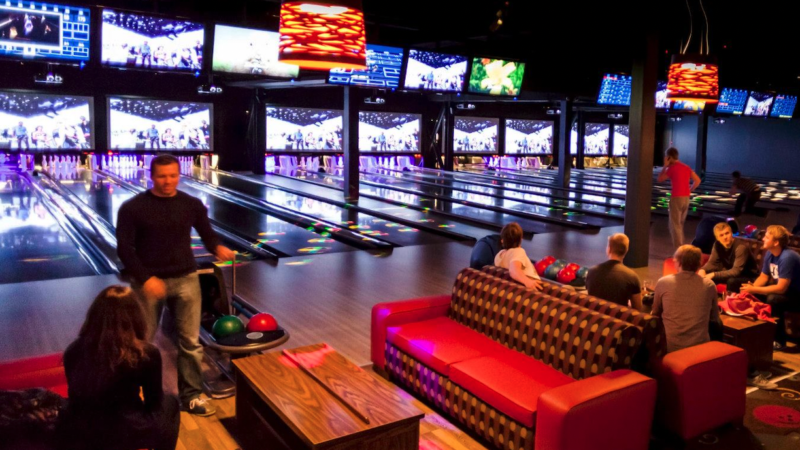 Two Lane Video Masking Units
Keiluhöllin in Egilshöll
Reykjavík, Iceland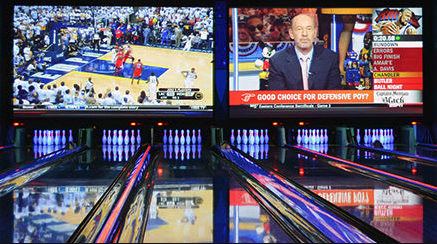 Three Lane Video Masking Units
Andretti Indoor Karting & Games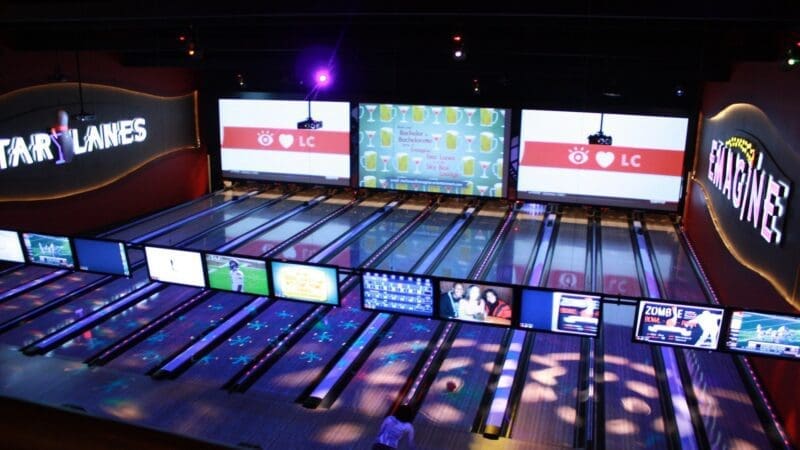 Four Lane Video Masking Units
Emagine
Royal Oak, Michigan
Contact us today (909) 548-0644 or