US Bowling carries Kegel Lane Machines to Clean and Condition your Lanes
Kegel didn't become the best overnight. They have perfected their manufacturing process over the past two decades. No competitor can match the superior quality of a Kegel lane machine.
FLEX is Kegel's most sophisticated and technologically advanced lane machine. Its modern design makes a bold statement, and the DUO conditioning system under the lid backs it up. This DUO conditioning system combines Sanction Technology with dual conditioner tanks, making it the only lane machine to give you the benefit of easily using more than one lane conditioner in your center. Use one conditioner, two conditioners, or even mix compatible conditioners in one pass!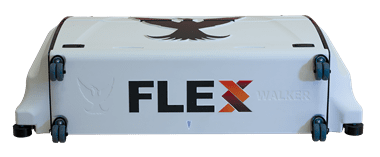 The Kustodian ION is battery powered so you no longer need to hassle with the cord during use. Just set it on each lane and press the button. It will clean and condition the lane, giving you more time to do other things between lanes.

The Kustodian PLUS sets a high benchmark for the Kustodian family of lane machines. It is equipped with many improvements over the original Kustodian, such as the upgraded Conditioner Transfer System and Sprayless Cleaning System. All components have been tested for maximum durability and performance.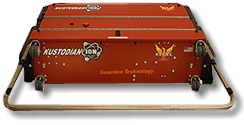 The Crossfire is a compact, durable and highly functional lane machine at an extremely affordable price. This wick combination lane machine allows small centers to experience high quality lane maintenance only Kegel can deliver.