Style and configurations that meet your centers needs.
Bowling Center Furniture for Commercial and Home Use

The Shoreline Collection of bowling alley furniture is designed to accommodate your unique floor plan and design preferences. It's something to meet virtually any aesthetic, as the Shoreline Collection blends form and comfort with stylish design and custom configurations. Whatever your vision for your center— whether it's a home bowling alley or a new family entertainment center – US Bowling Corporation is your source for the bowling alley furnishings you need to bring your vision to life!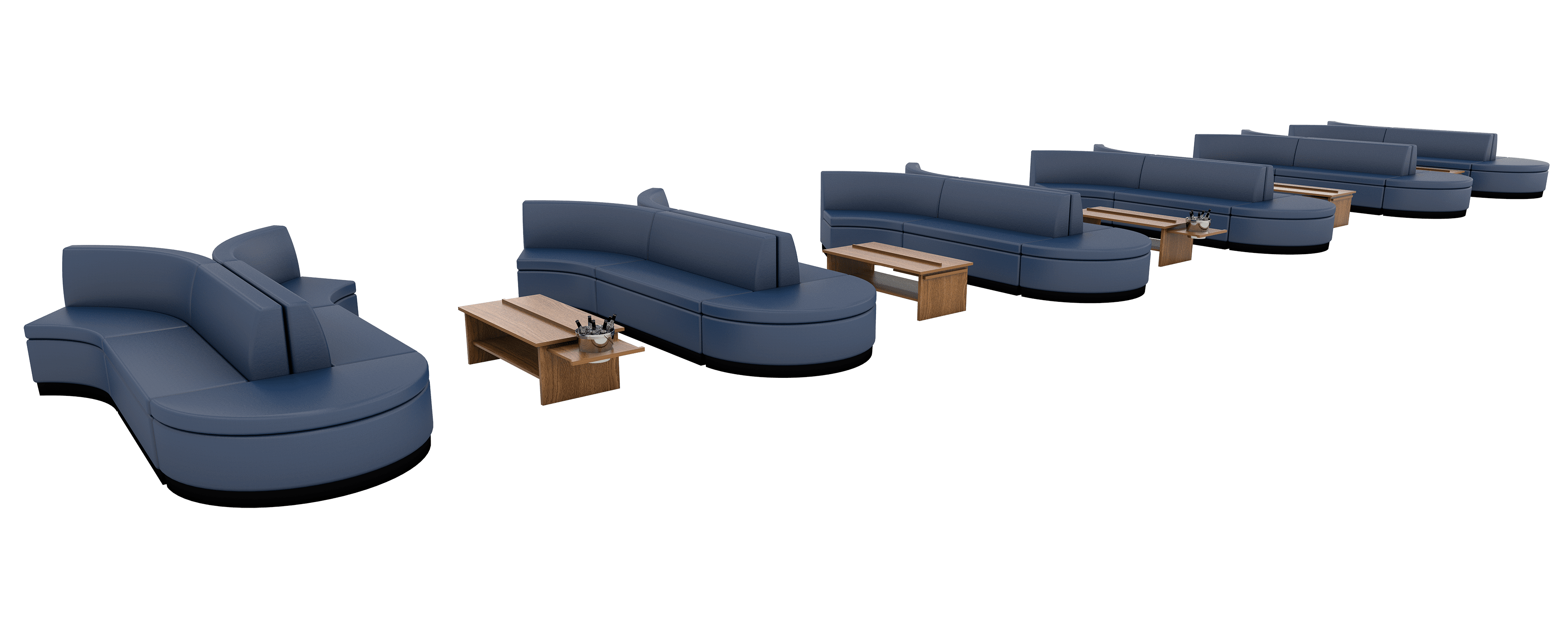 Shoreline collection gives you the freedom and comfort to configure your seating that fits your specific needs.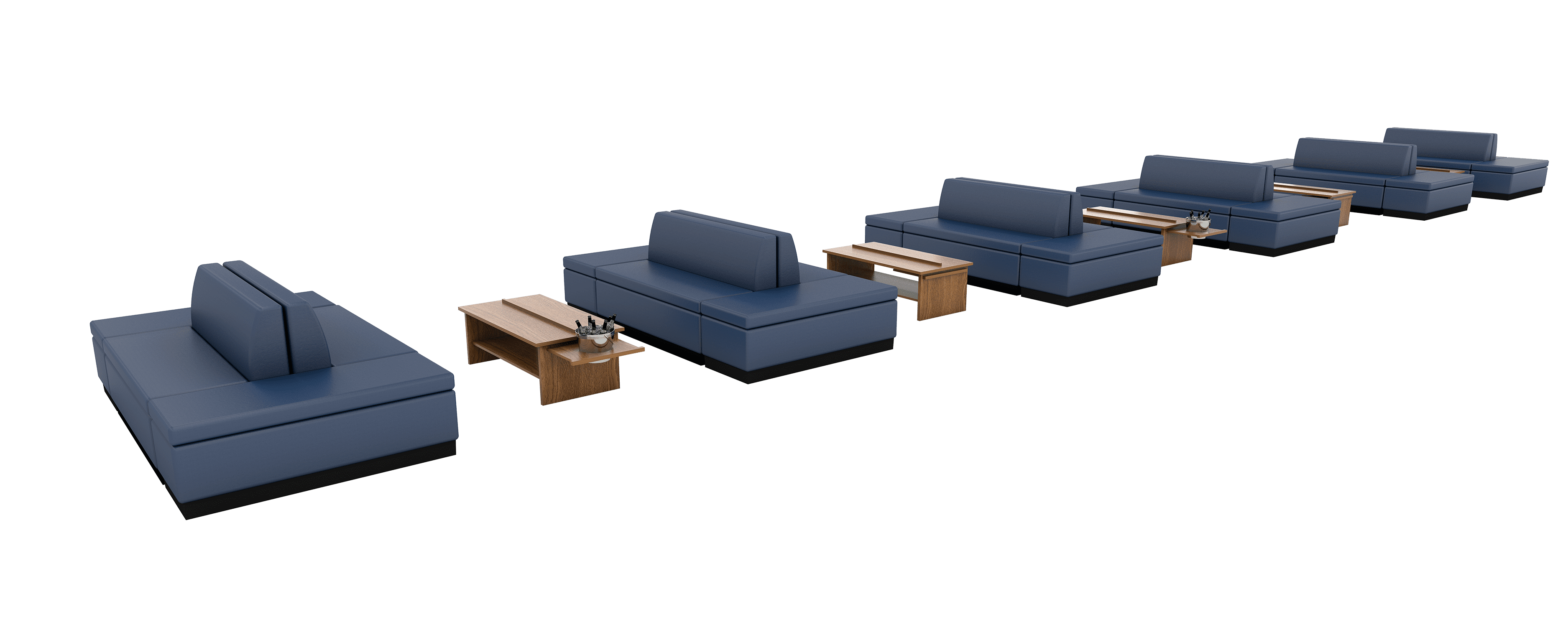 This amazing sofa is durable and built to last. Designed for bowling alleys, this sofa can easily be configured to fit your needs.
Available in different color styles.
Choose color combinations that compliment your centers decor.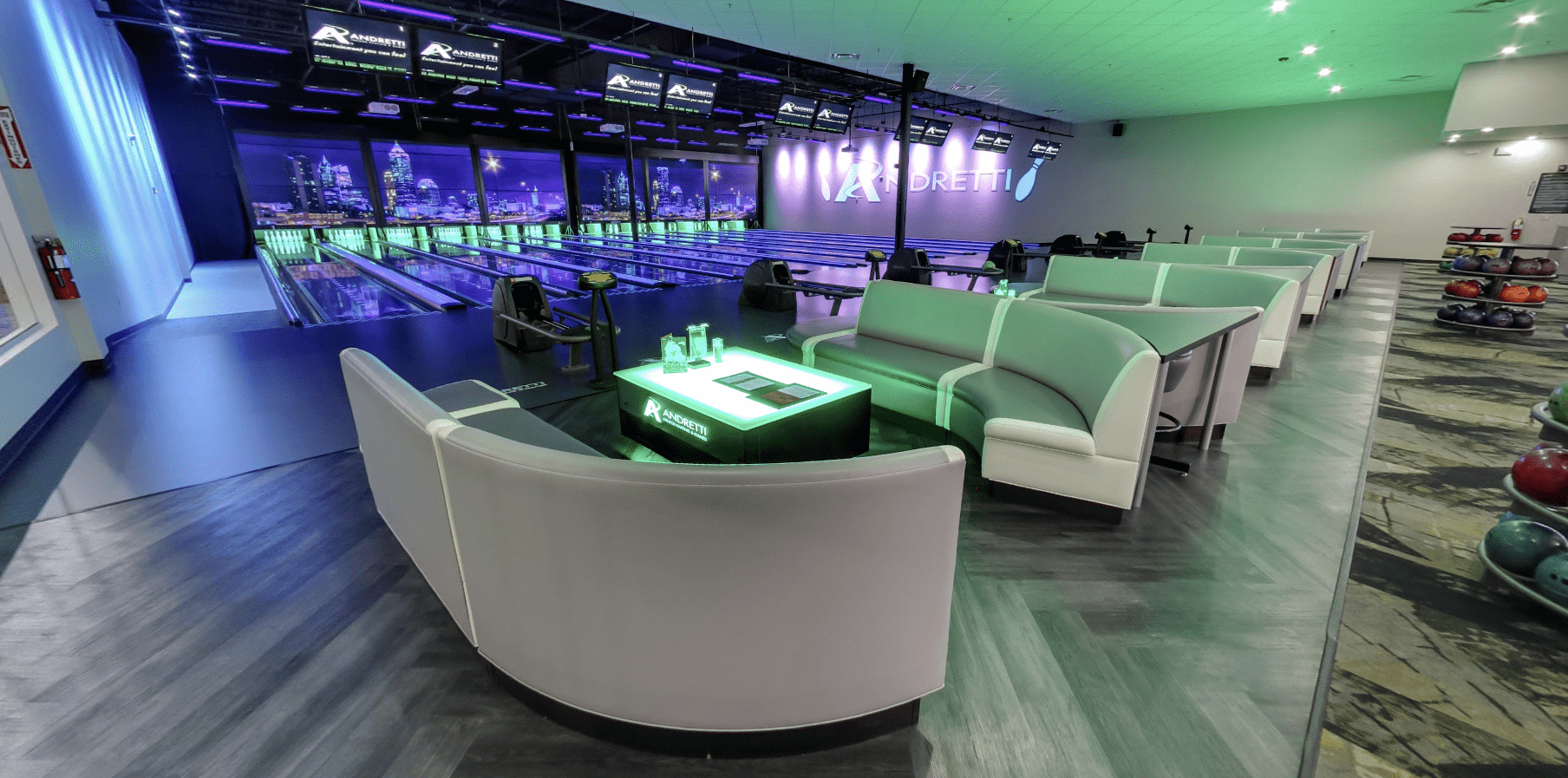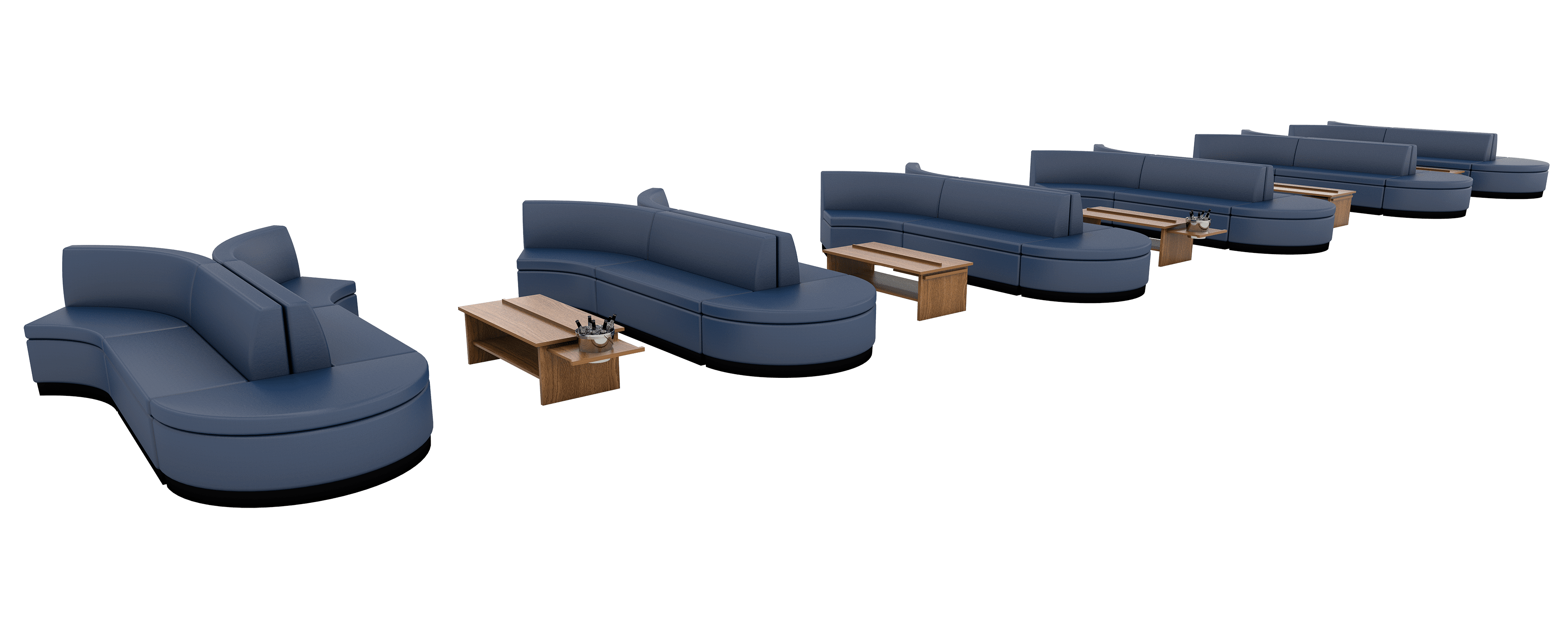 Bowling has never been so comfortable
Reconfigure your seating in seconds for bowling league play or other events.
Our ice bucket table offers durable and functional commercial furniture for eating and drinking.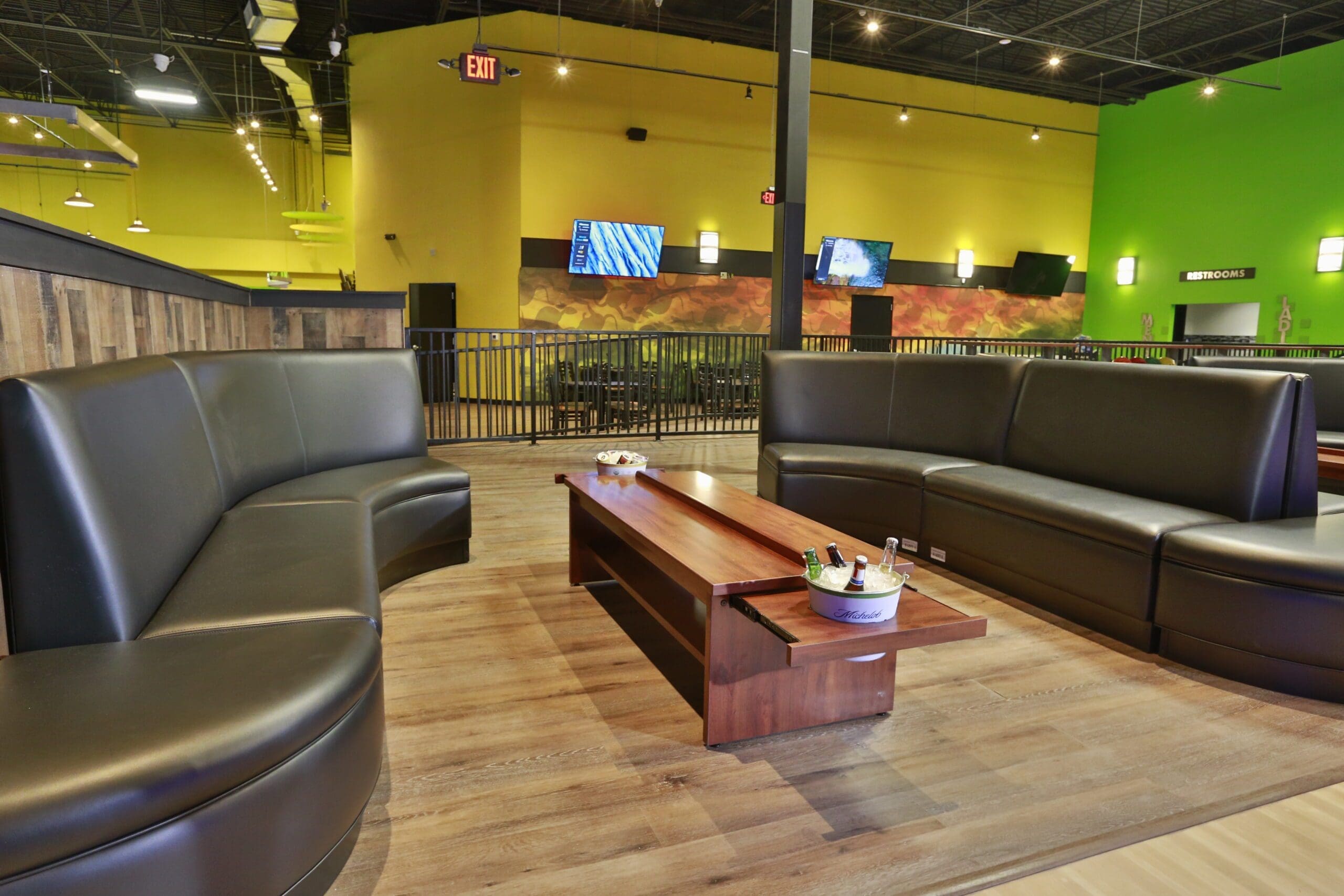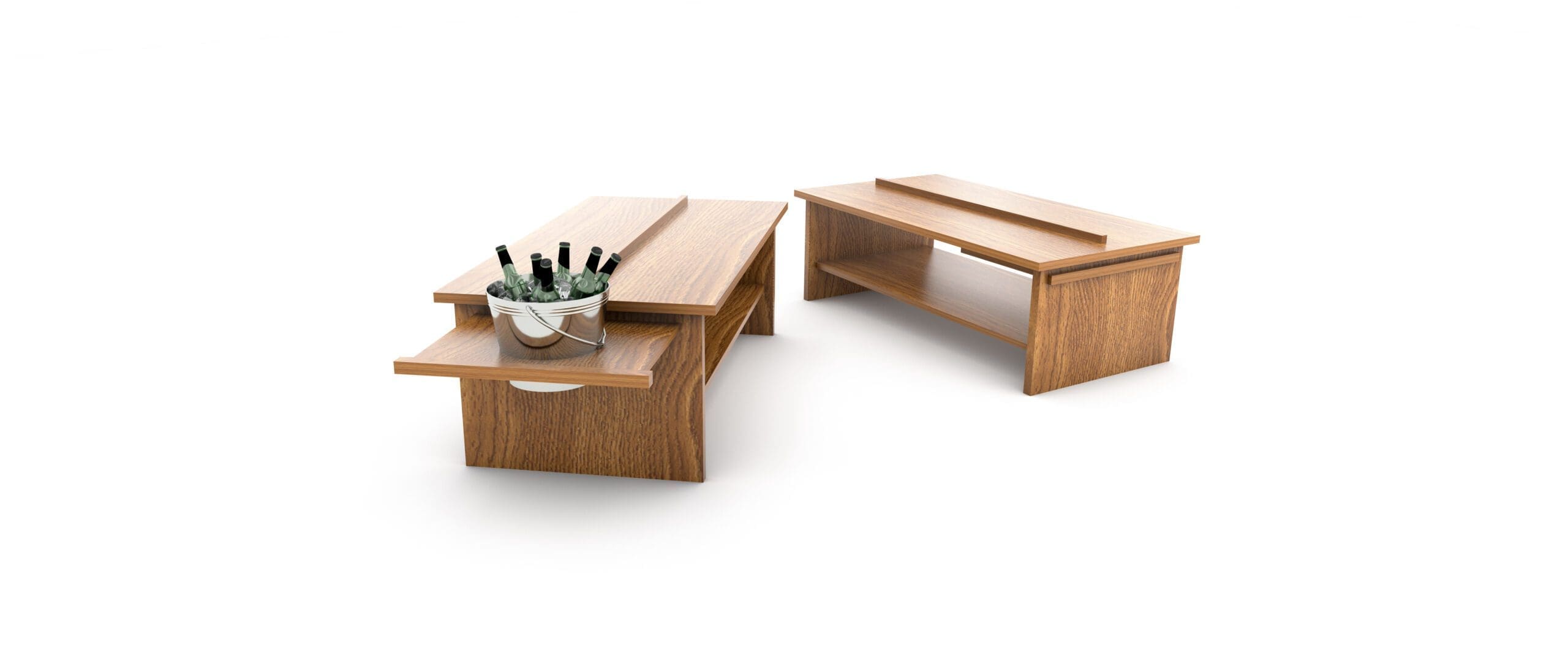 Ice Bucket Table 24″ X 60″
Also available as a quad Ice Bucket table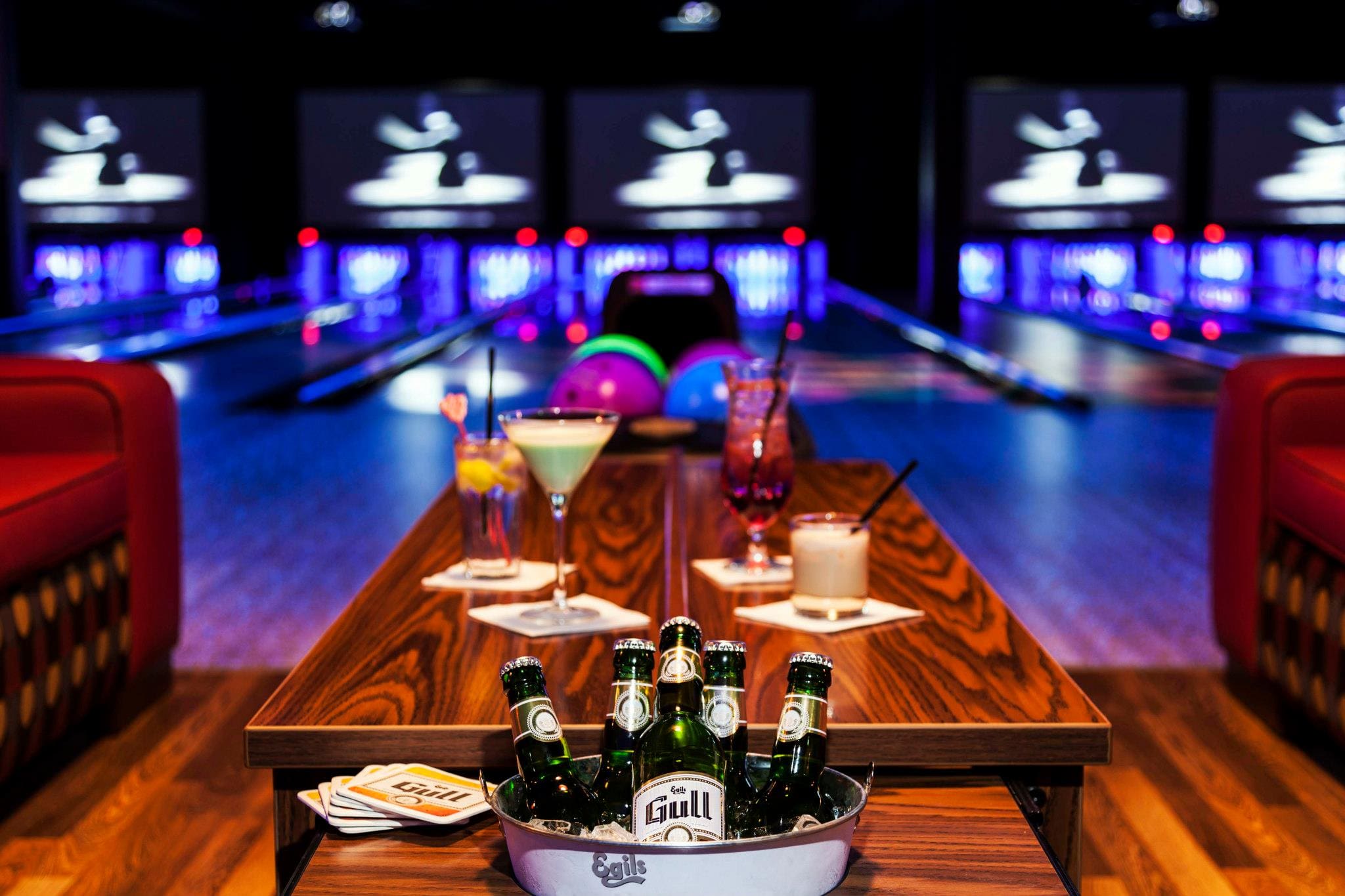 A stylish design for your ball storage needs. Choose from several different wood grain finishes or custom graphics for the best looking ball storage tables on the market. Match them with your bar stools for more seating.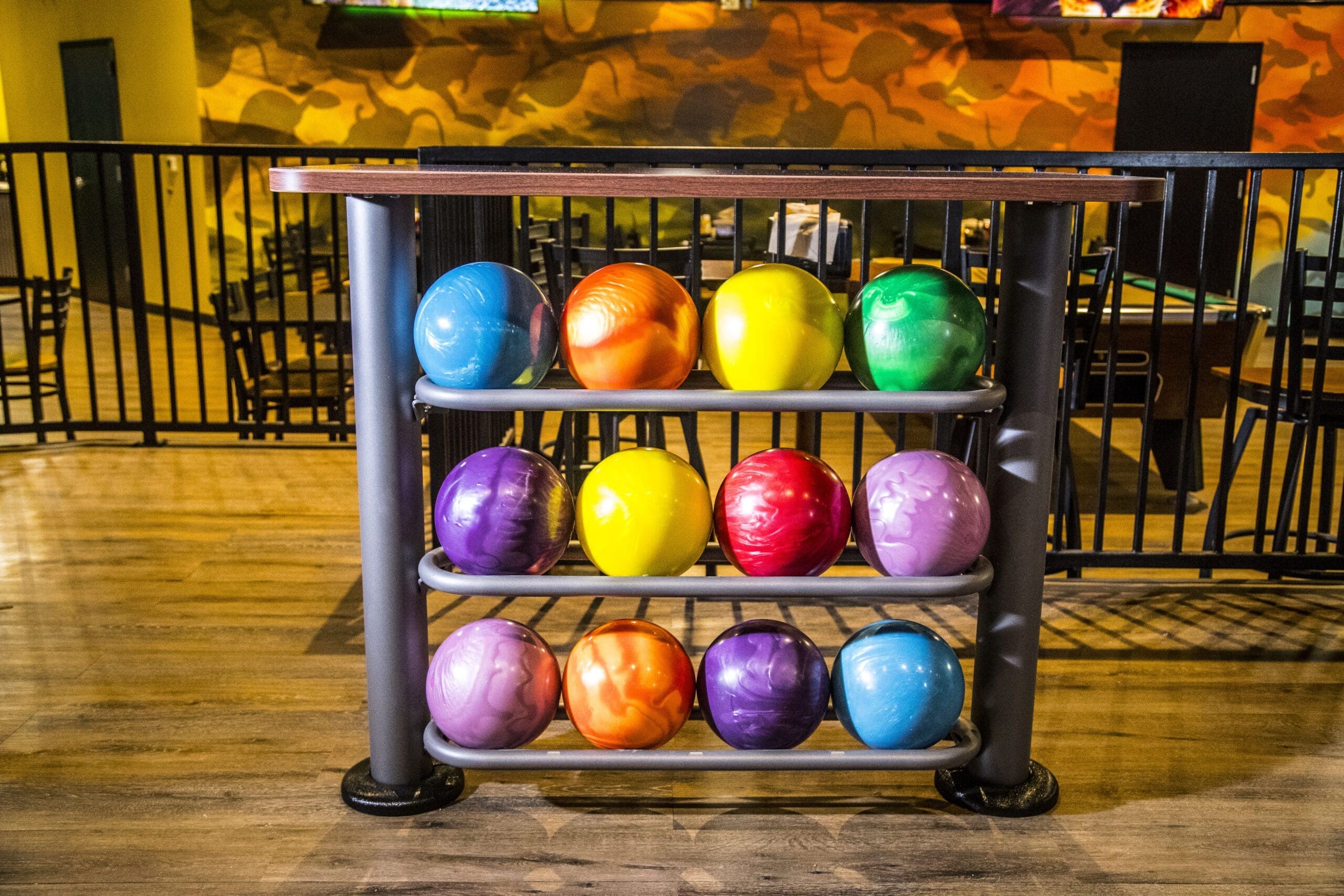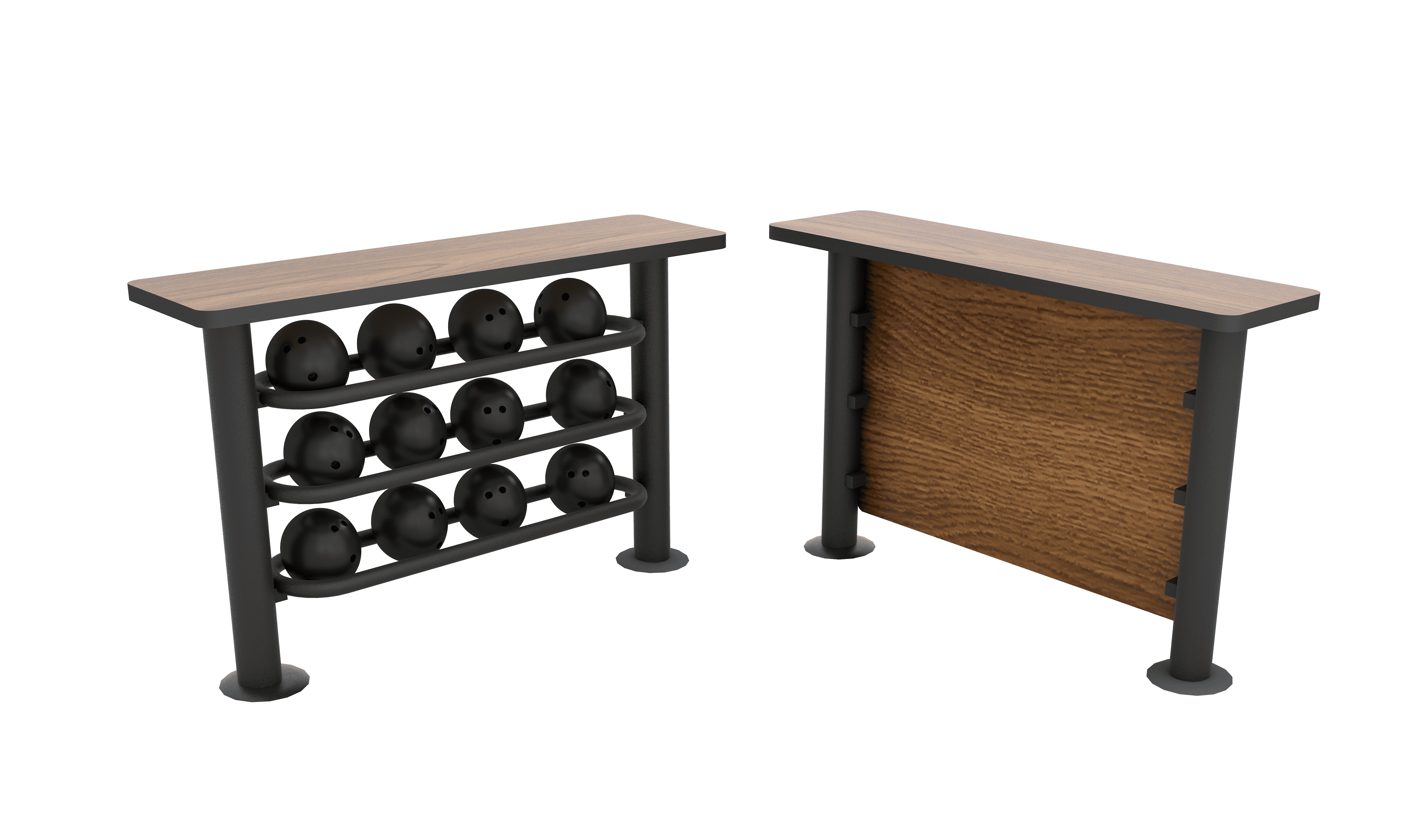 4′ Ball Storage Rack also available in 8′

With so many possible seating configurations, it's see why so many centers love our Shoreline Collection.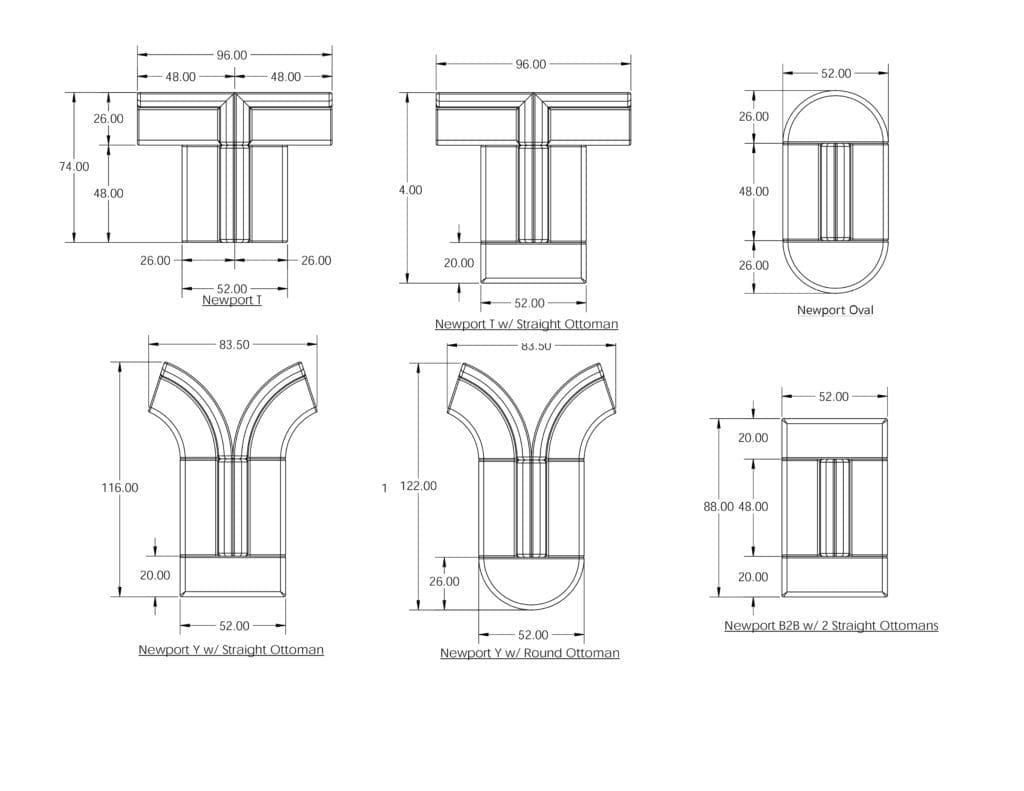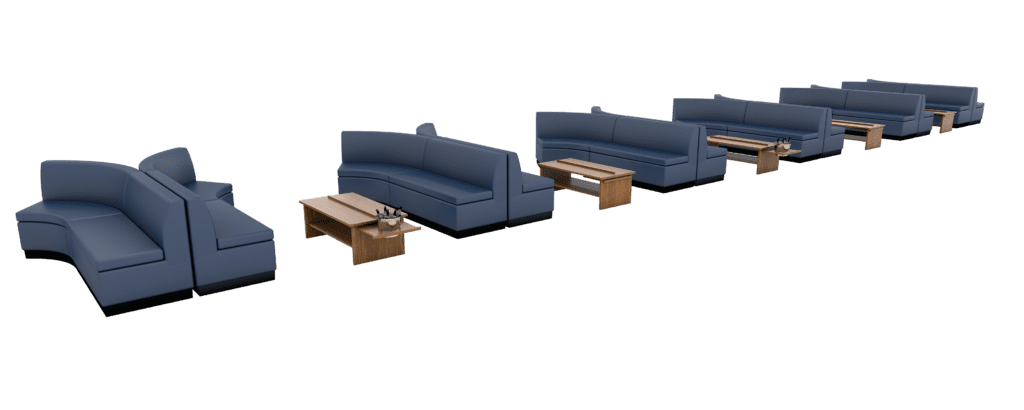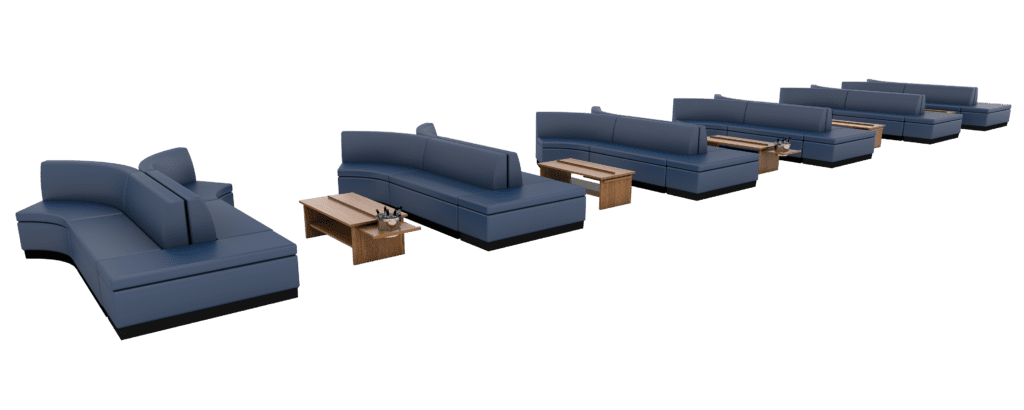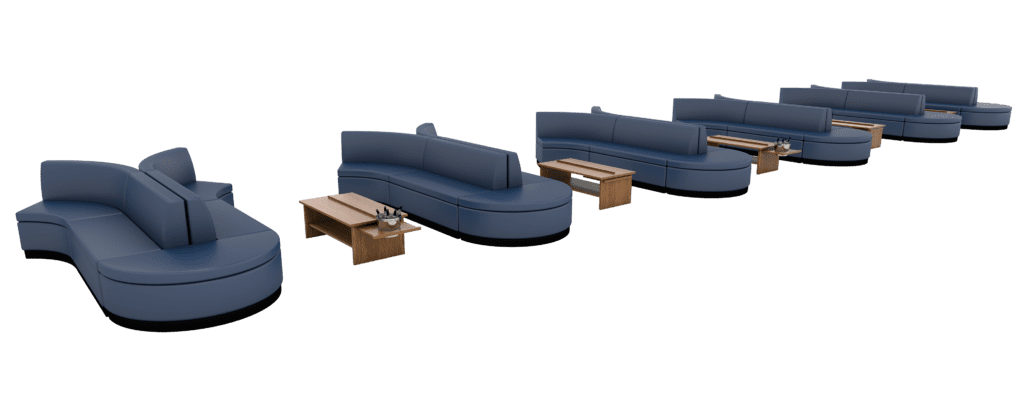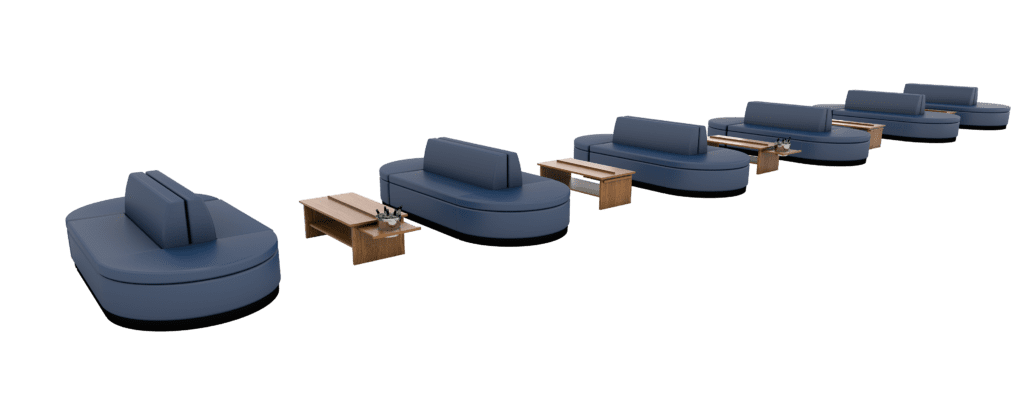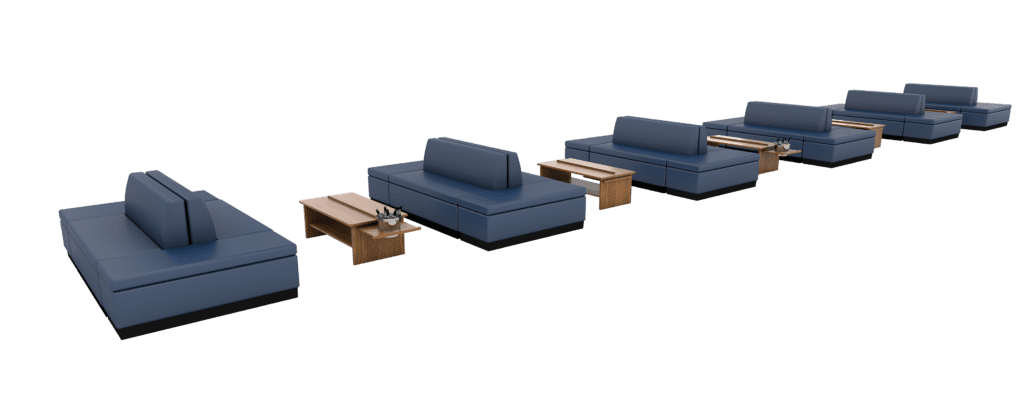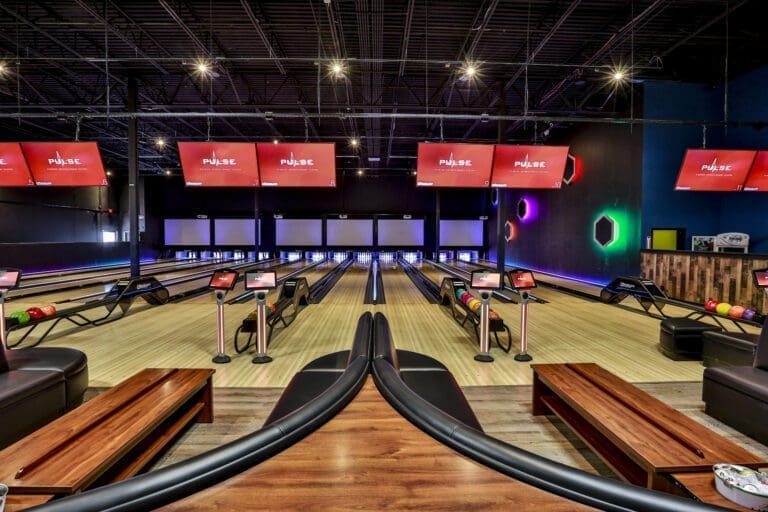 Style and configurations that meet your centers needs.
Contact us today (909) 548-0644 or sales@usbowling.com